Give Children a Future Full of Opportunities!

The grants we give through your kind efforts will open their eyes to educational and professional paths they may never have dreamed of.

See How You Can Give
GRANTS AWARDED OVER THE PAST EIGHT YEARS
(2013-2021)
---
Help Kids to Succeed!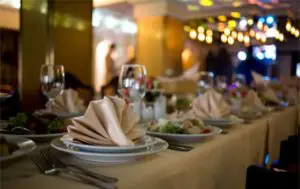 Harvard Community Education Foundation is your place to help future generations succeed. Our entire focus is to provide enhanced educational support to the schools of Harvard, Illinois. The Foundation relies on generous donations from citizens and businesses to help support teachers and students alike progress in their educational goals. Each year, the Foundation awards scholarships and grants to teachers and classrooms for projects and studies which facilitate additional scholarly and academic opportunities for the students of District 50.
Harvard Community Education Foundation hosts an annual Black and Gold Ball Gala. This beautifully decorated event is well attended, offering fine food, live music, and dancing. The focus of the night is on education, and offers many silent and live  auction items available for attendees to bid on. This fundraiser is instrumental in ensuring the Foundation meets its annual fundraising goals to continue to provide the financial scholarships and grants to School District 50.
The Foundation is proud of its long history of helping students explore the world in ways greater than what our tax dollars alone provide. The Foundation has funded notable projects which have focused on science, literacy, world appreciation, disability learning, and others. These additional educational benefits would not be possible without the kind and generous donations we receive. Thank you for considering donating to the Harvard Community Education Foundation. Your donation will help the Foundation to continue to support the children of District 50.
Thanks to all our donors!
Thank you to all the individuals and companies that have donated to give children educational opportunities.
We couldn't exist without your dedication and generosity. Click here to see a list of recent donors.